All too often, electric fireplaces have been regarded almost like an 'unwanted stepchild' among stove and fireplace options; after all, a lot of people have historically seen them as inauthentic alternatives to a 'real' roaring fire that burns solid fuel.
Times change, however, and there's no reason for us to continue categorising electric fires as 'second class'. Yes, they may normally be cheaper than alternative types of fireplace like a wood-burning stove, but they're also astoundingly convenient. Plus, if you have pets or children, you may not have much option anyway other than investing in an electric fire.
Below, then, is a rundown of the various types of electric fire now available on the market, and which help to show that in the 21st century, electric fireplaces can be the height of sophistication.
Freestanding electric fires
If you've been forced to rule out a more 'traditional' fire due to the lack of a chimney in your home, a freestanding electric fire from the many advanced product ranges now available could make a lot of sense.
As the term 'freestanding' suggests, you don't need any kind of wall cavity to have this type of electric fire in your property. However, you can still give it a fireplace surround and sit it flat against a wall to give the impression of a traditional fireplace to everyone who sees it.
Inset electric fires
Homeowners that already have a traditional fireplace cavity in their property may opt for an inset electric fire – also known as a recessed electric fire – instead of a freestanding electric fire. After all, if you have a cavity ready and waiting for a fireplace anyway, you may reckon you might as well have an electric fire that hides any cables and wiring within the cavity.
The opportunity for such space-efficiency presented to the designers of inset electric fires helps to explain why so many of them have a very slick and shallow appearance, almost flush with the wall against which they are installed.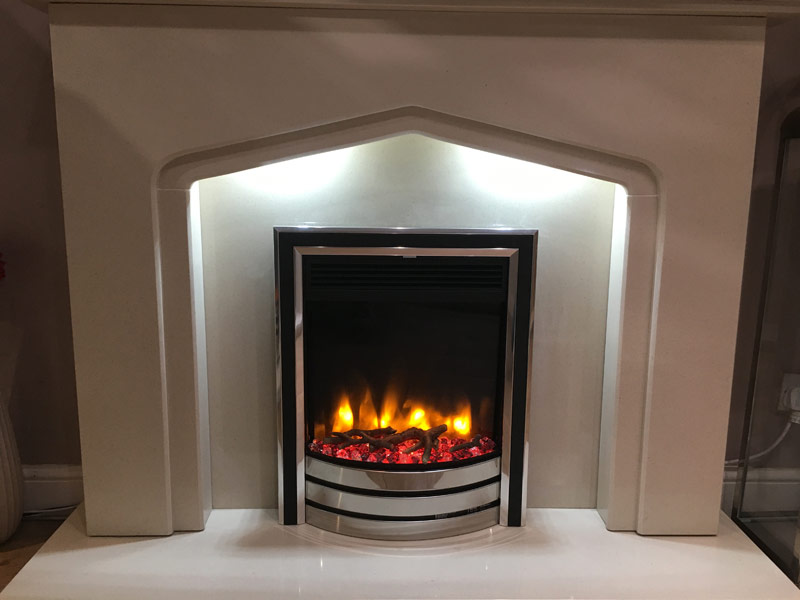 Radiant bar electric fires
Radiant bar electric fires may seem a little old-fashioned for many people's tastes these days. They're the epitome of the 'old school' electric fire, and may rather put you in mind of the fireplace your grandmother had when you were younger.
However, like many a design that started out as utilitarian, radiant bar electric fires have come to gain a certain retro appeal in recent years. The latest examples are also perfectly efficient at heating your home, and have a reputation for being virtually stress-free from a maintenance point of view.
Wall-mounted electric fires
In sharp contrast to the radiant bar electric fire, wall-mounted electric fires are pretty much as contemporary as they come as far as appearance is concerned. If your abode is a very minimalist 21st-century one in terms of aesthetic, these fires that hang on the wall are likely to fit in very well.
However, a wall-mounted fire isn't necessarily merely the type of electric fire you would choose if you wished to show off your distinctly 2010s taste in decor. Many people are attracted to these fires if their homes give them hardly any floor space to work with, or if there isn't already a wall cavity present that would enable them to have an inset fire installed.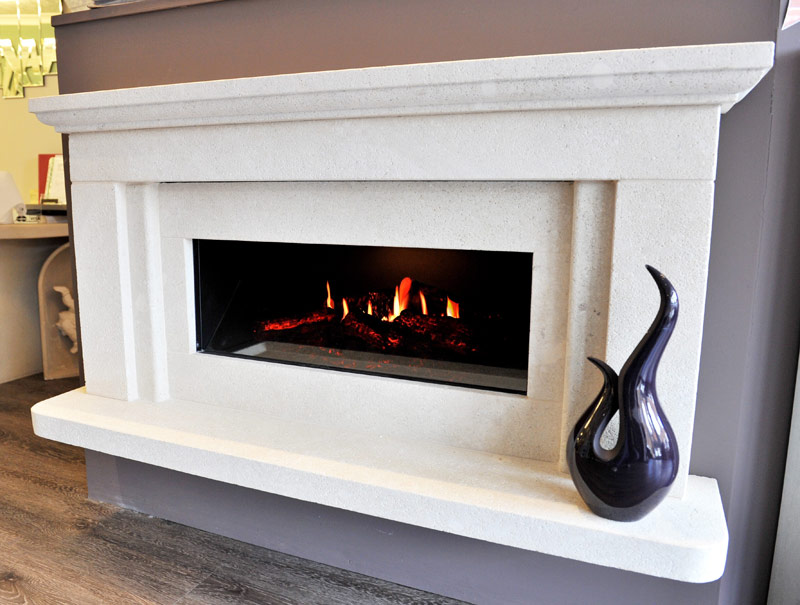 Electric stoves
In much the same way as vinyl records and comic books, it seems that many people have fallen back in love with wood-burning stoves in a big way in the last few years, partly because of what they are said to represent: a fight-back against so much of today's impersonal and instant technology.
But it's not exactly practical to have a vinyl record playing in the background while you work in the office due to the need to get up and replace the record every time it finishes playing – and similarly, a traditional stove may not work much for you in the 'real world'. Thankfully, electric stoves have lately come onto the market that look like the old stoves you've always dreamed of owning, while also offering all of the affordability, convenience and efficiency of 21st-century electric fires.
Has the above list whetted your appetite for more information on the range of electric fires that we can present to you from such trusted manufacturers as Celsi, Dimplex and Valor? If so, feel free to call the Evans Fireplace Centre team today on 01162 600 772, or consider paying a visit to our three-storey showroom in Syston, Leicestershire during our usual opening hours.