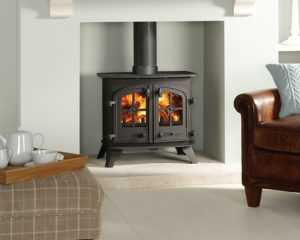 You may be wondering if there is a time of the year where it's best to replace your fireplaces with something new!  The answer is YES!  Whether you are looking for a cheaper deal, quicker installation times and generally no delays with product lead times; the summer is the best time of the year to set your eyes on a new fireplace.  Generally, the retail demand is lower and supply is higher, this may even help drive down the prices.
At Evans we fit fireplaces at all times of the year.  Ordering a fireplace with us during the summer vs the winter could save you anywhere between 6 to 12 weeks.  Beyond the advantage of being able to prepare for your build in good weather, you're not facing the winter rush on fireplaces which can limit your options. Plus, if the project faces delays, you still have plenty of time to have it running smoothly before cooler weather prevails.
Our installation team will also have greater availability during summer. Not everyone is forward-thinking, and you can take advantage of that. By winter, finding a decent installation expert is very difficult. Service fees are also higher along with the waiting list.