When it comes to Choosing a Fireplace, there is much to consider. Styles, material, and relevancy to your interior décor – all these things must be considered when choosing a Fireplace. And here at Evans Fireplaces, we have made the process easier for you. We have a complied a list below for you to digest and take on board so you can be happy with your choice of Fireplace.
Style
Fireplaces generally come in 4 different styles – Stone, Marble, Wood and Cast Iron. And these all come with their own unique plus points.
Stone – These fireplaces generally have a classic / rustic feel. And the one thing to note is that if this is of particular interest to you, then consider the interior décor of your home also, to make sure it goes with the theme. Stone fireplaces and Surrounds offer a really elegant feel to your home, which is why its such a popular choice.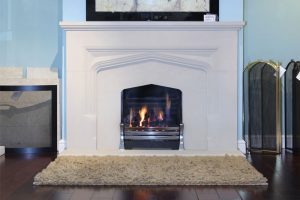 Wood – Wood Fireplaces generally add a touch of warmth and comfort to the home, bringing together the traditional vision that people have of snuggling up in front of a fire in the winter. Keep in mind that the wood used is reinforced and well coated, so it stays firm and intact throughout. Wood Fire Surrounds also come in many different styles and finishes, so its no wonder that they are also in demand.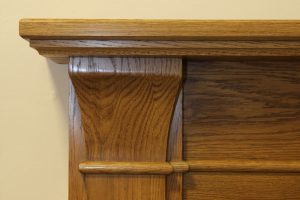 Marble – Marble Fireplaces generally have a feel of luxury and prestige. And aside from the visual appeal, marble fireplaces can also be very easy to maintain and clean. Special cleaning materials will be needed to really get the best shine out of these fireplaces. These can be found in the accessories section of our site.

Cast Iron – Cast Iron Fireplaces are what you would call a throwback type fireplace! If you look back at many of the old western movies, you are sure to find a Cast Iron Fireplace!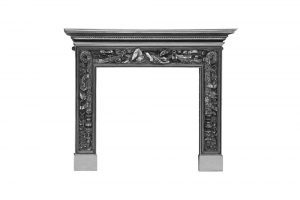 So with the style in mind, it'll be now time to decide what other options take your fancy, when Choosing a Fireplace.
Type
Inset Gas Fires – Are probably the most widely recognised form of Gas Fires, as they are as open as they get – and form the most common type of fireplace in modern homes.

Hole in the Wall Gas Fires – These are an insight into the modern day Fireplace, as they don't require any surrounds or mantels. Aside from being a real space saver, these types of fires blend in incredibly well with your interior décor, which is why they are fast becoming the fireplace of choice.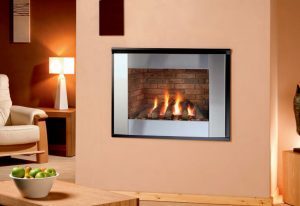 Balanced Flue Gas Fires –
Balanced flues commonly work in concert with glass-fronted gas fires. There are no draughts with this type of fireplace and heating efficiency can also be increased. This is because the appliance is completely sealed into the room in which it is installed. Balanced flue gas fires are efficient, modern gas appliances that are connected to the outside atmosphere through a concentric flue.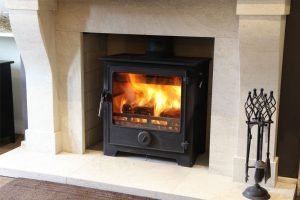 Here at Evans Fireplaces, we are experts in all things Fireplaces, and have been for sometime! And we have a passion for innovation, which is why no matter what style or type of fireplace you choose, you can rest assured that you will be getting a far superior product – Call us today on to discuss the best options for on Choosing a Fireplace.