Our Details
Evans Fireplace Centre
1159 Melton Road,
Syston,
Leicester,
LE7 2JS
Directions to our Syston store
Fire, Stove & Fireplace Shop Near Beeston
Having been in the fireplace industry for more than 30 years, we are proud to say that our expertise and knowledge have established us as one of the leading fireplace installers serving Beeston.
Gas Fires Beeston
Gas fires are a great addition for those looking to add a maintenance-free roaring fire to their home. We are able to provide gas fires that do not require any kind of refuelling or post-cleaning work.
With the simple click of a button, pull of a lever or the turn of a handle, you get to enjoy a roaring flame that is similar to the same flame you would have when using solid fuel. We have limitless styles to choose from with hundreds of available design combinations, so feel free to visit our showroom to browse our array of gas fires.
Log Burners Beeston
A log burner tends to exude a certain kind of charm, and thanks to the advancements made in the tech field, many today feature inspiring ornamental designs. While many homeowners choose to focus on the design aspects, some tend to completely overlook the practicality of the log burners. A wood-burning stove comes with numerous benefits that often tend to make them a brilliant and economical choice for any residence, be it big or small.
Fire Surrounds
Fire surrounds are perfect for those looking to add some character and charm to their home. The stone and wooden mantelpieces and fireplace surrounds are ideal for electric fires, gas fires, and open fires. We have a wide variety of fire surrounds made from all types of materials to help meet your lifestyle and decoration preferences. We have something for all clients regardless of whether they are looking for something traditional or contemporary for their houses.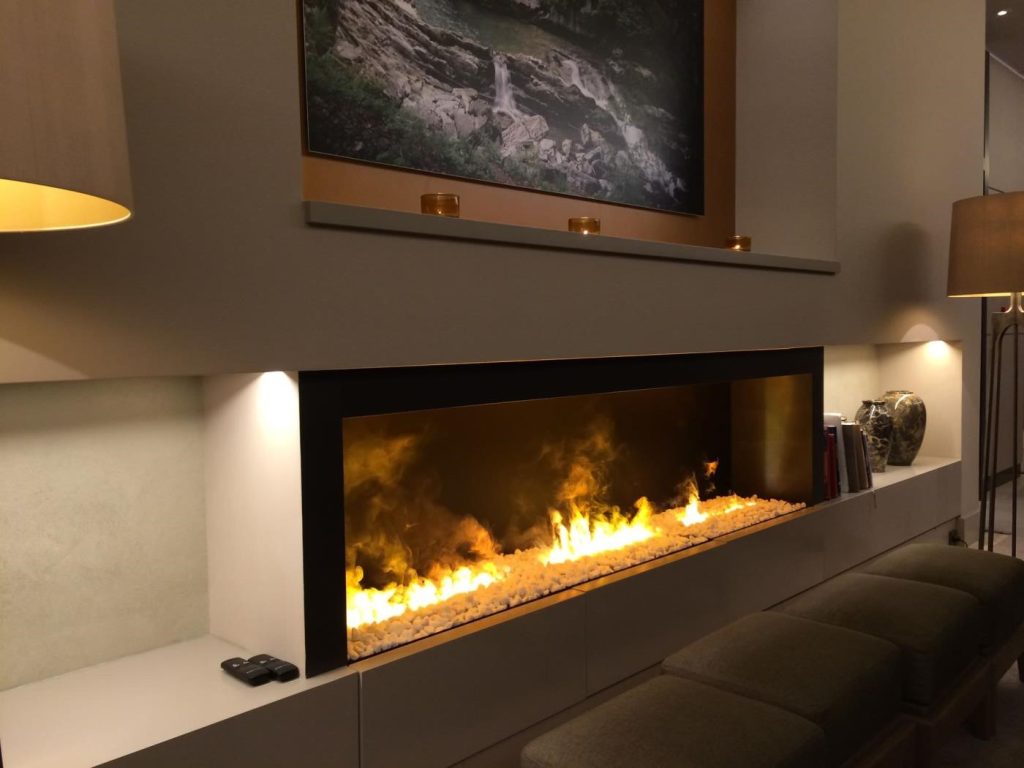 Electric Fires Beeston
Electric fires come in varying styles. Our range of electric fires consists of electric fire suites, traditional electric fires, contemporary electric fires, freestanding electric fires, and inset electric fires. The good thing about these fires is that they are easy to install, all you need to do is plug in your electric fire and get to enjoy the warmth and glow of a real fire.
Fireplace Installation
We are dedicated to providing our clients in Beeston with top quality fireplaces. Our products are drawn and inspired by more than three decades of experience in this field. Our surrounds and fireplaces have been hand-selected by a team of in-house experts. You can rest assured that with us, you will find the fireplaces you desire, regardless of whether they are made from cast iron, marble, wood or stone.
Visit Our Fireplace Showroom
We are located at the Evans Fireplace Centre located at 1159 Melton Road, Syston, Leicester. For more information on our services, please call our friendly team 01162 600 772 or fill out an enquiry form today