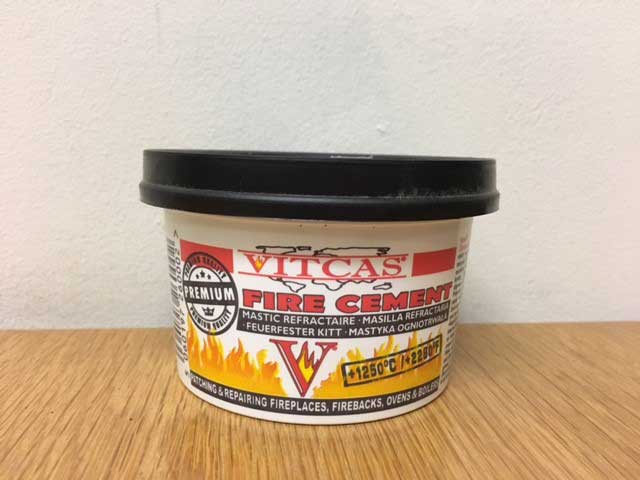 Fire Cement
VITCAS Fire Cement is a Premium grade putty material for repairs and maintenance of fireplaces, stoves, boilers, range cookers, firebacks, furnaces and kiln linings. Excellent adhesion to fire bricks and other construction materials. The product is fireproof up to 1250 C.
Vitcas heat resistant cement mix is used for repairing small cracks in firebricks and firebacks. We recommend this product for seals and small repairs on fireplaces, gas cookers, stoves and ranges, central heating systems and boilers in addition to sealing and jointing internal flue pipes.
 For external use in building outdoor ovens, barbecues and fire pits.
Available in black or grey.
Featured Accessory
Coal Bucket

Get In Touch?
Send us a message via our online contact form located below.
Please note: A £50 fee is required for all home surveys - this is deducted from your purchase